Our Current Discounts & Special Offers
---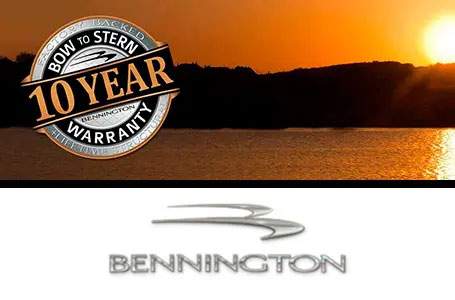 Industry Leading Factory Backed Lifetime Structural + 10-year Bow-to-Stern Warranty
View Details

Promotion Details

When buying a new Bennington, our customers receive an industry-leading lifetime structural + 10-year bow-to-stern warranty, giving you and your family the protection and assurance you deserve. Here at Bennington, we provide you with the finest built pontoon boats in the marketplace and want you, our valued customer, to know that we stand behind that commitment with the industry's strongest warranty protection. Under the lifetime structural + 10-year bow-to-stern warranty, we cover 100% materials, parts, and labor with no pro-rating, no third-party hand-offs, no warranty transfer fee, and no "read between the lines" statements to leave you second-guessing.

Lifetime Structural Warranty: As an owner of a new Bennington, you receive a Limited Lifetime Warranty on the structure, pontoons, gates, channels, motor mount & rotomold seat frames. If anything goes wrong, we will fix it. Season after season, your Bennington will be ready.
Lifetime Deck Warranty: As an owner of a new Bennington, you receive a Limited Lifetime Warranty on the 7-ply, pressure-treated, marine-grade decking. Since they fasten the rails & deck directly through the understructure, Bennington decks flex less & will provide you with a lifetime of enjoyment.
10-Year Bow-to-Stern Warranty:* As the original owner of a new Bennington, the first ten years are covered directly by Bennington. All materials and workmanship are covered by us, including flooring, electronics, and upholstery. No hassles, no worries, no hand-offs—It's Simple. Your dealer will register the warranty for you upon delivery of your new boat. The engine manufacturer's stated warranty covers your engine.
Transferable Warranty: Bennington warranties are transferable through your local Bennington dealer, adding to the resale value of your boat. The warranty period begins on the original owner's new boat purchase date. Suppose the boat is sold during its warranty period. In that case, the standard warranty coverage will carry over to the new owner for the remainder of the original 10-year warranty—once the warranty is transferred through an authorized Bennington dealer.*
No Hand-Off To Suppliers: Bennington doesn't hand off warranty responsibilities to its suppliers. When it comes to warranty claims, your Bennington dealer will take care of it directly with Bennington. After all, no one cares more about your satisfaction than Bennington does.
No Pro-Rating: Bennington boats carry the same valuable warranty, whether it's the first day or the last day of the warranty period. Bennington does not use a declining scale of coverage in its warranty, also known as pro-rating.
Partnership With Our Dealers: Bennington dealers receive 100% of the retail shop labor rate for warranty repairs. This ensures that your warranty work is a priority & completed quickly with your satisfaction in mind.
Excellence In Customer Satisfaction: Bennington has earned the Customer Service Index (CSI) award for "Excellence in Customer Satisfaction," an industry-leading 23 times-every year since its inception. Given by the National Marine Manufacturer Association, the CSI Award recognizes manufacturers who receive exceptional satisfaction scores for the boat, engine, & dealer experience.

*Download warranty for specific details.

If you have any questions you may contact your local Bennington dealer, send us an email or give us a call at (888) 906-2628.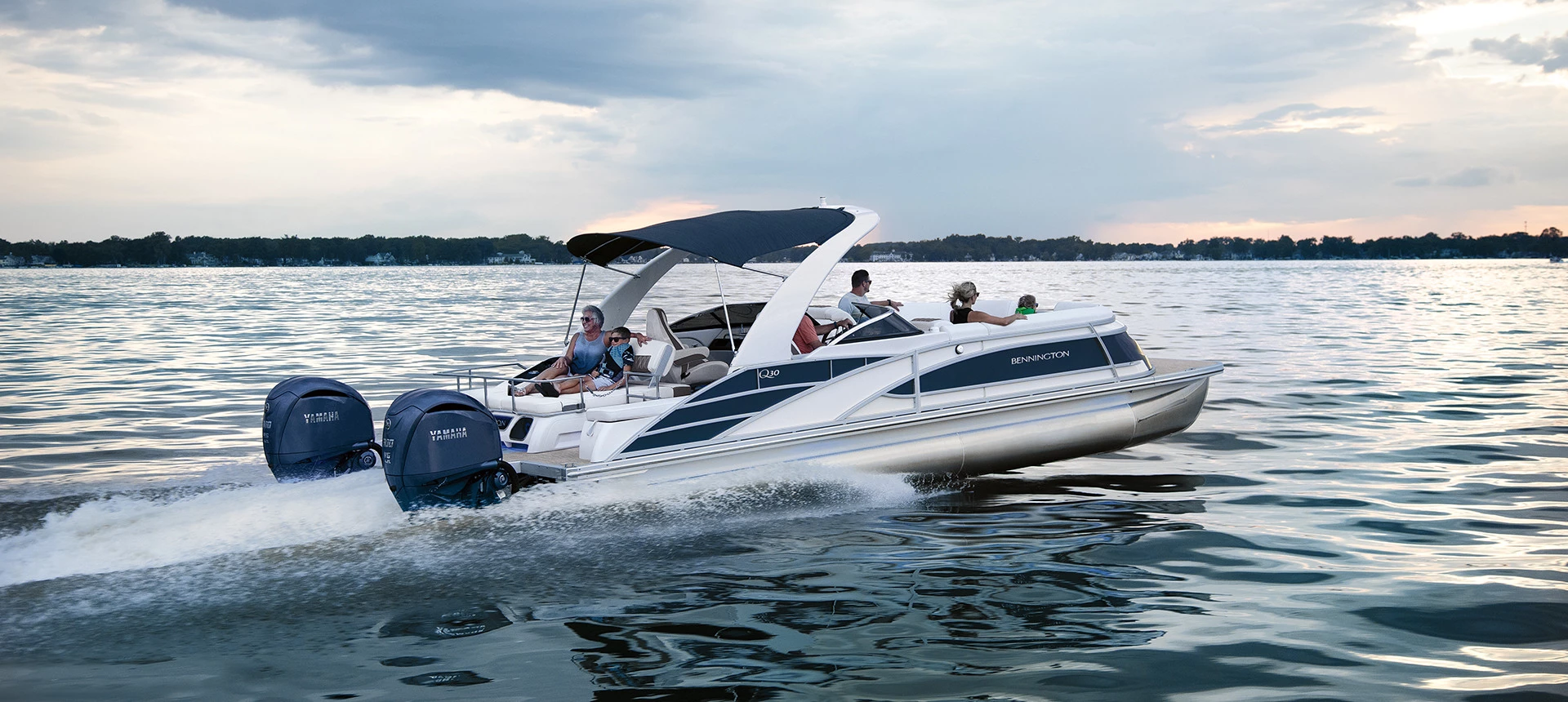 Unbeatable Customer Satisfaction in Sales, Service & Products
---
Whether you're looking for a new or used boat, getting your boat serviced, or the latest and greatest in new apparel and gear, we have you covered! At Lake Area Watersports we pride ourselves with a knowledgeable staff, excellent customer service, and the best options of new and used boats from the top brands in Melrose, FL and surrounding areas. Stop by or call us today so that we can make your next boating venture a breeze!