At Lake Area Watersports in Melrose, Fl we have a number of different comprehensive boat services to meet your every need, ranging from boat storage, boat service and maintenance, boat repair, accessories and more. Schedule an appointment or call us today with any questions and we will be happy to help and make sure your next boating venture is a safe, successful and enjoyable one.
We Provide Boat Repair Solutions to Your Satisfaction
Opting for our professional inboard engine services saves you significant time and money in the long term. Our team of boat specialists at our Melrose, FL marina have extensive experience working with various boat brands and models, successfully resolving numerous inboard engine issues. By choosing our boat services, you can rest assured that your inboard engine will receive the utmost care, and you'll leave our marina satisfied with both the quality of our work and our exceptional customer service.
Maximize Your Time on the Water by Scheduling Repairs
Our boat specialists in Melrose, FL possess the necessary expertise to diagnose and repair complex engine problems, having received specialized training working with different engine types. We use advanced technology to deliver exceptional boat services, quickly identifying issues and developing efficient repair solutions. You never have to worry about our time management, as we pride ourselves on completing our work within agreed upon deadlines, always informing our clients of any underlying problems and presenting multiple options for repair or replacement.
Lake Area Watersports 3 Key Aspects of keeping your Boat in Great Condition
Boat Services, Maintenance, and Storage are essential for keeping your boat in good condition and ensuring it remains safe and functional. Here are some key aspects of these services:
Boat Maintenance
Regular cleaning: Cleaning the boat's exterior and interior, including hull, deck, upholstery, and engine, to prevent dirt build up and maintain its appearance.

Engine maintenance: Regular engine inspections, oil changes, filter replacements, and tune-ups to ensure optimal performance and prevent breakdowns.

Electrical system check: Inspecting and repairing the boat's electrical system, including lights, navigation equipment, and batteries.

Hull maintenance: Checking for damage, applying antifouling paint, and repairing any cracks or leaks in the hull to prevent corrosion and maintain buoyancy.

Propeller and shaft maintenance: Cleaning and inspecting the propeller and shaft for damage and ensuring proper alignment for efficient propulsion.
Boat Services
Repairs: Addressing any mechanical, electrical, or structural issues your boat may have, including engine repairs, electrical system repairs, fiberglass repairs, and more.

Upgrades and installations: Adding new features or equipment to your boat, such as navigation systems, fish finders, audio systems, or upgrading existing components.

Detailing: Performing thorough cleaning, polishing, and waxing to enhance the boat's appearance and protect it from environmental damage.

Winterization: Preparing the boat for storage during the off-season, including draining water systems, protecting engine components, and covering or shrink-wrapping the boat.
Boat Storage
Dry Storage: Storing the boat on land in a secure facility, typically in a warehouse or storage yard, protecting it from the elements and reducing the wear and tear.

Wet Storage: Keeping the boat in the water, either on a dock or in a marina, with access to amenities such as water, electricity, and security services.

Trailer & Boat Storage: Storing your boat and trailer, at Lake Area Watersports property or in a specialized storage facility, providing flexibility for transportation and maintenance.
When looking for boat services, maintenance, and storage, consider contacting Lake Area Watersports. We offer a wide range of services tailored to your needs and ensure that your boat remains in excellent condition throughout its lifespan.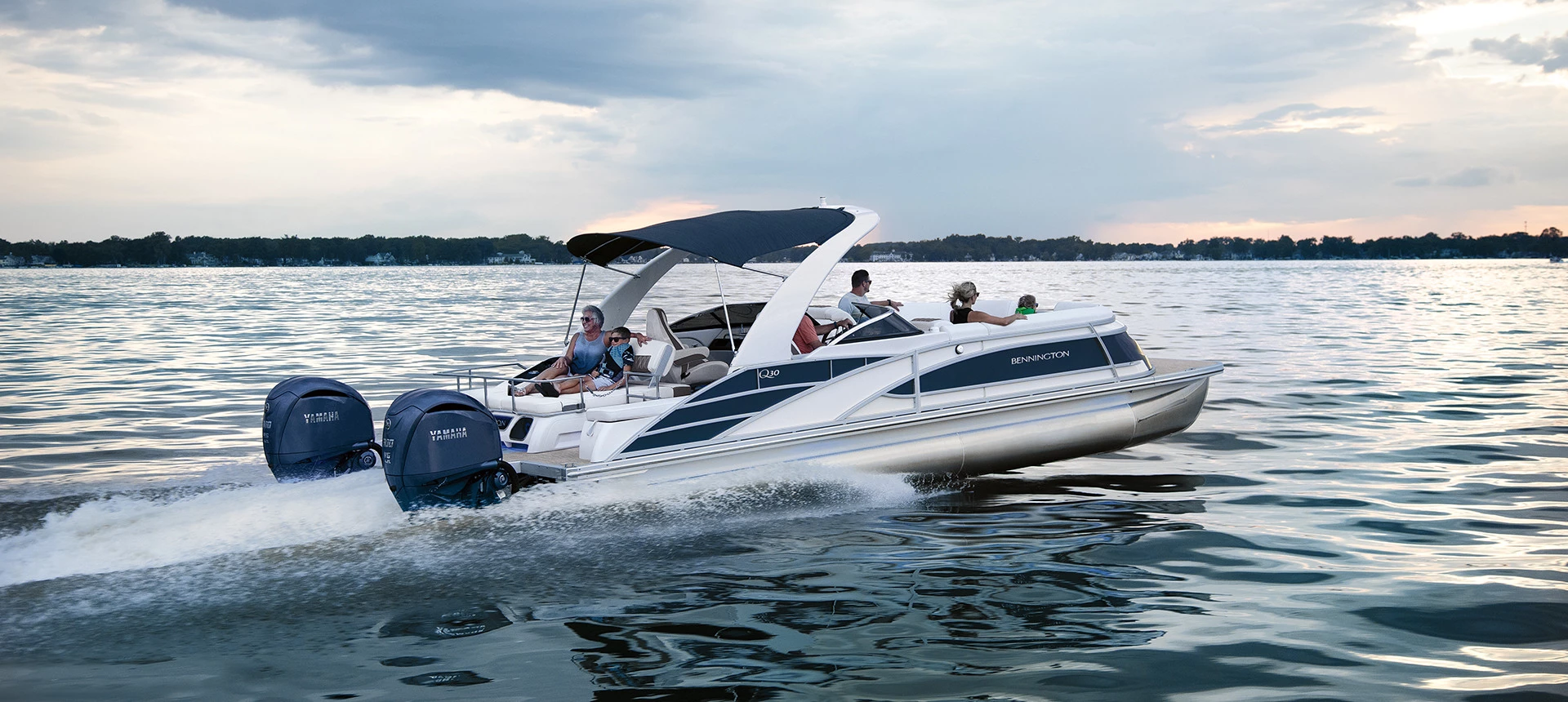 Unbeatable Customer Satisfaction in Sales, Service & Products
---
Whether you're looking for a new or used boat, getting your boat serviced, or the latest and greatest in new apparel and gear, we have you covered! At Lake Area Watersports we pride ourselves with a knowledgeable staff, excellent customer service, and the best options of new and used boats from the top brands in Melrose, FL and surrounding areas. Stop by or call us today so that we can make your next boating venture a breeze!